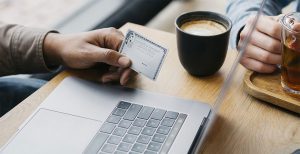 Business Courses
At Penny's Wise, we deliver business training courses on behalf of Te Wānanga o Aotearoa. There is a range of practical short courses to choose from that will give you the skills and knowledge that you need. The courses range from essentials courses aimed at people new to business right through to advanced courses that benefit established business owners who want to grow their business, increase productivity, and enhance efficiency.
The TWOA courses that we facilitate are based on a case study of your business, so they are highly relevant to your day-to-day and the results that you want to achieve. Find out more today.
Accounting Software
At Penny's Wise, we'll help you choose the right cloud accounting software for your business, and we'll get you up and running. We are MYOB and Xero partners, both of which are highly popular software packages in New Zealand. We can install both of these accounting systems in addition to a range of other accounting tools, and we can provide expert training. The training can be at your business, another location, or remotely via Zoom.
Mentoring
The mentors and mentorships programmes that we provide will ensure you have the practical advice and impartial information you need to move your business forward and achieve your goals. We offer one-to-one mentorship opportunities, networking opportunities, and one-day training courses through our partnerships with Callahan Innovation and Northland Inc.
Online & Live Support
Getting advice or information when you need it is critical in business, particularly when you need that advice or information to be specific about your circumstances. At Penny's Worth, we have experienced facilitators who will go the extra mile to provide the help and support that you need. That support is available in person, online, or by phone.